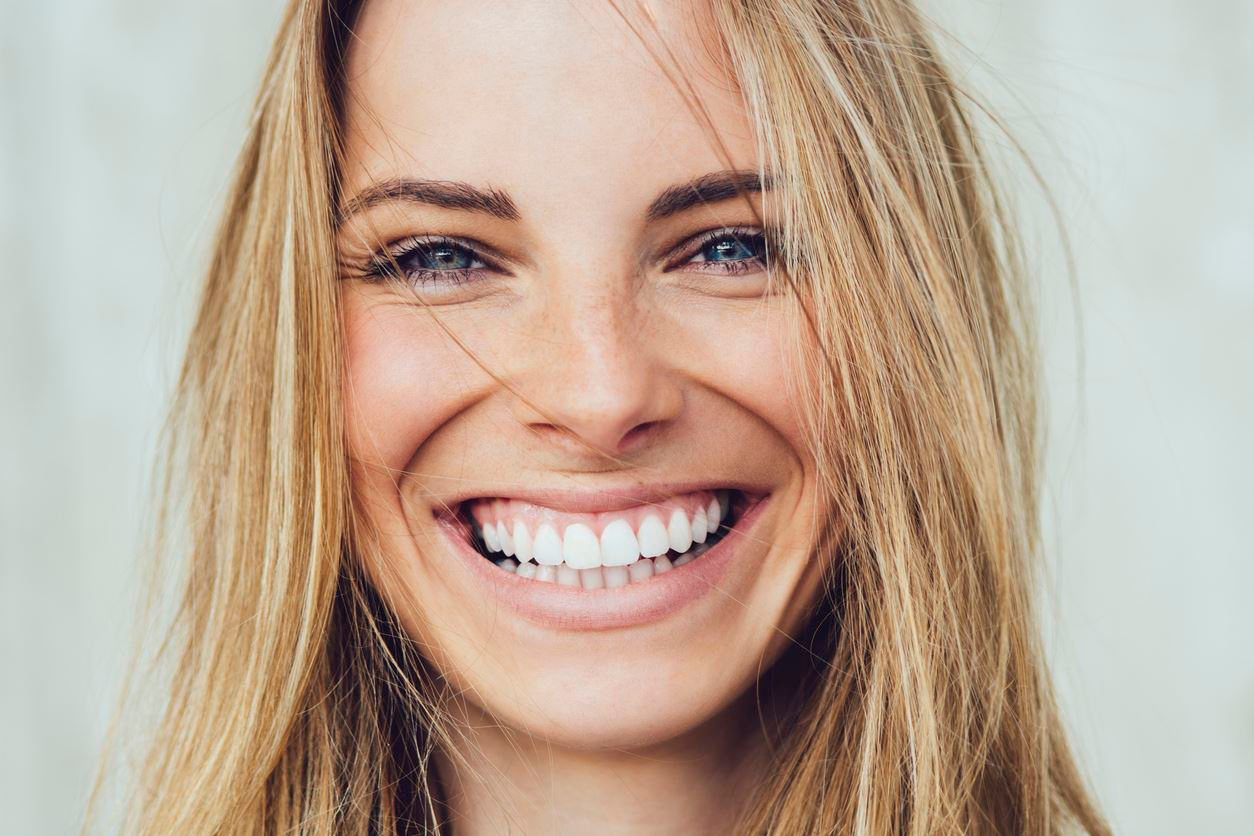 Our talented dentists are experts in their field and can provide you with a range of tailored options for your dream smile makeover.
Smile Makeover Treatments:
Invisalign:
Invisalign uses a series of clear aligners to carefully move your teeth into a straighter position, acting like invisible braces. Issues associated with the position of your teeth have a negative impact on your self-esteem, but there are also several dental complications that go hand-in-hand with such malocclusions. Misaligned teeth are at greater risk of tooth decay as they can be more difficult to clean. Certain alignment issues can also impact your jaw, causing considerable discomfort and pain. As everyone's needs are different, we'll create a completely bespoke treatment plan that carefully plots every point your teeth need to pass through in their journey to the perfect position. In some cases, we can make the desired changes in as little as six months. Most people start to see the difference Invisalign makes quite early in their treatment.
Click here to find out more about Invisalign.
Dental Implants:
Dental implants provide a significantly better long-term solution to broken or missing teeth than dentures or a fixed bridge. A dental implant is a replacement for the root of the tooth. It is surgically placed in your jaw to firmly support a prosthesis (such as a bridge, crown or denture). Dental implants are made of titanium, which is readily accepted by the surrounding living tissue. The ideal goal for dental implantation is a process called osseointegration, where the bone integrates directly with the implant and holds it firmly in place.
Click here to find out more about dental implants.
Composite Bonding:
Composite bonding is a cosmetic procedure in which a tooth-coloured composite resin material is applied to your teeth to improve your smile. Bonding can improve the appearance of teeth that are chipped, broken, cracked, stained or have spaces between them. Your teeth are roughened with a conditioning gel to help the bonding material adhere to the tooth. The composite resin is then applied and cured with ultraviolet light. The dentist will then shape and polish the resin to its final appearance.
Click here to find out more about composite bonding.
Enlighten Whitening:
Enlighten whitening combats staining, guarantees a B1 shade (the most natural white shade on the vita guide), requires no diet changes so you can continue to have your favourite food and drink and can be completed in 3 weeks.
Click here to find out more about Enlighten whitening or our other whitening options.
Facial Aesthetics:
Facial aesthetics are designed to soften expression lines, define facial contours and help delay ageing. Wrinkles are a part of ageing and can be heightened by exposure to the sun, excessive stress, diet, and weight loss. Non-surgical facial treatments can help remove these lines and give you a more youthful and radiant look. Dermal Fillers are injections that add volume to lines and wrinkles, sunken cheeks and weak chins; also used to reshape noses or lips. Fillers plump up the skin, smoothing out any lines and wrinkles.
Click here
to find out more about facial aesthetics.
The best place to start your smile makeover is by booking a consultation and speaking to one of our dentists who will listen to exactly what you want and provide you with the best options to achieve your goal. Please contact us or make an enquiry through our automated bot to book in for a consultation.
Back to Blog